The Hamburg Living Lab organised a Local Stakeholder Workshop and Demo during the ITS World Congress held in Hamburg, 11-15 October 2021.
In this occasion, around 60 stakeholders were invited to join the live demonstration tour around the TAVF (Test field autonomous and connected driving Hamburg) and their feedback was very positive. The demo tour could be booked via the congress app, but several participants were exclusively invited to join the tour. The tour featured the main achievement for the Living Lab, showcasing the mobile connection to the traffic lights, traffic light forecasts and low carbon mobility management.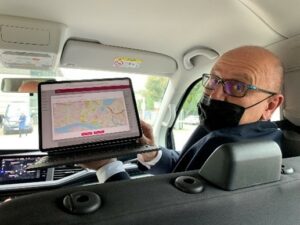 The achievement of the Living Lab could be demonstrated and Use Cases were explained to every participant of the demo tours. After the ride, stakeholders were invited to the T-Systems booth, with a dedicated 5G-LOGINNOV stand, where they could watch the details of their tour (speed profiles, etc.).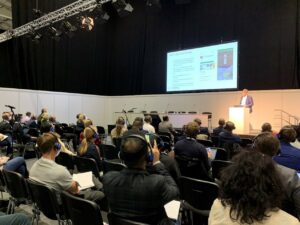 With a total of 15.000 attendees, the ITS World Congress 2021 gathered experts, stakeholders and curious participants to discuss the development and the future of ITS' technologies. At the end of May 2022, at the ITS European Congress in Toulouse there will be another opportunity to showcase 5G-LOGINNOV progress and debate the future of ITS.
Check out the Congress website.