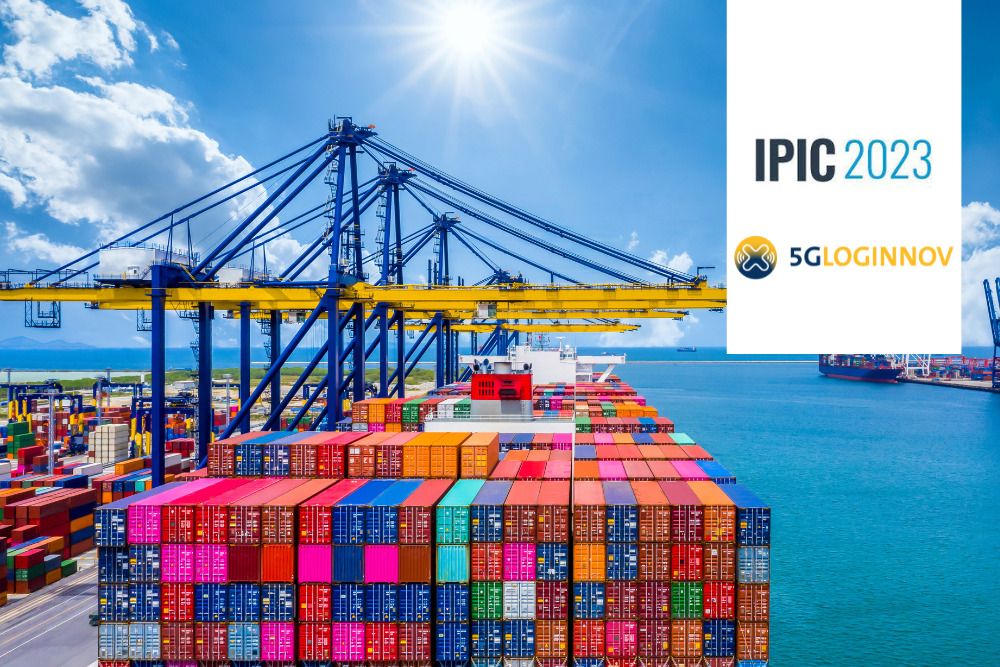 From 13-15 June in Athens, the 5G-LOGINNOV project's achievements will be discussed and showcased at the 9th edition of the International Physical Internet Conference (IPIC) in a booth, during a special session and the local stakeholder workshop.
The session "5G: revolutionising the logistics sector in Europe" organised by the project is planned on 14 June, from 13:30 – 15:00 and it will be moderated by Pavlos Basaras (ICCS), Port of Piraeus' pilot site leader. The panel foresees the discussion of the multifaceted impact of 5G in the Transport & Logistics (T&L) sector, considering also governance issues, potential solutions and business aspects. Two representatives of the start-ups within the 5G-LOGINNOV consortium and based in Greece respectively, Christos Skliros, Technical Director – Hellenic Drones S.A and Yannis Kopsinis, Co-Founder and CEO – LIBRA AI Technologies will be participating.
At the same time, this event represents an opportunity for the Greek pilot site to be under the spotlight as part of the locally-organised stakeholder event. In particular, besides the above-mentioned session, participants will also be involved in a bus tour to visit several port locations, including the area with 5G coverage as per the 5G LOGINNOV project, the areas where are located the 4K cameras, IoT devices, trucks and cranes relevant to the project, and in general, the area where the 5G LOGINNOV trials have been performed.
If interested in the agenda, click here.