On October 25th, 5G-LOGINNOV's partner ICCS actively took part in a cutting-edge event focused on 5G and Government Technology (Govtech), hosted by the GR digiGOV-innoHUΒ in collaboration with P-NET.
The Foundation of the Hellenic Cosmos Cultural Center in Athens served as the backdrop for a pivotal event that delved into the profound impact of emerging disruptive technologies (EDTs) like 5G/6G, XR, VR, AI/ML on Greece's digital transformation journey. This workshop, jointly organised by the European Digital Innovation Hub for Digital Governance (GR digiGOV-innoHUB) and the p-NET Competence Center, brought together key figures from government, research, business, and society to unveil the vast opportunities and untapped potential these technologies hold.
Dr. Konstantinos Katsaros, representing ICCS, delivered a presentation titled "5G-Enabled Smart Ports: Experiences and Prospects," offering insights into the real-world applications of these transformative technologies and showcasing as an example the 5G-LOGINNOV project.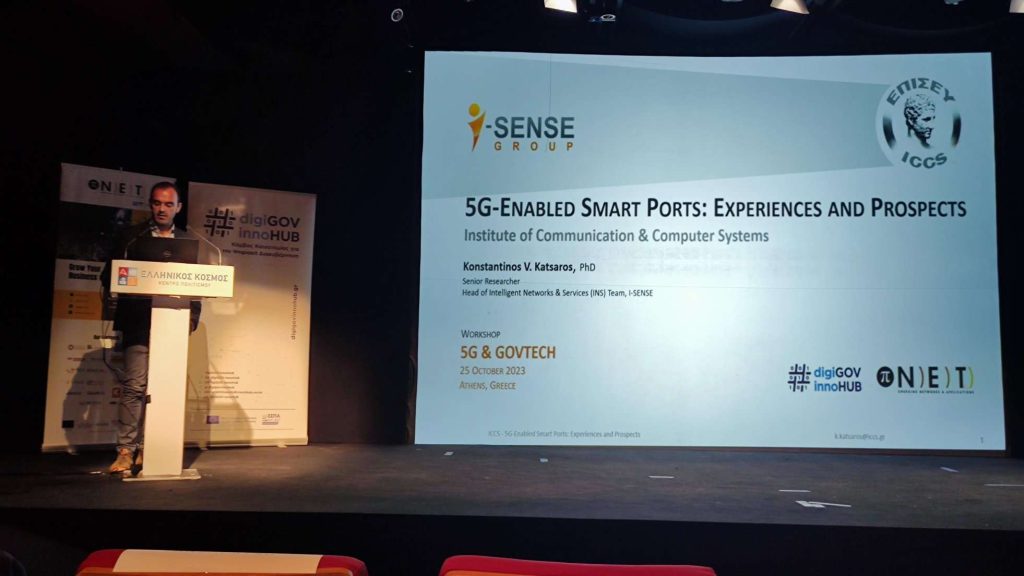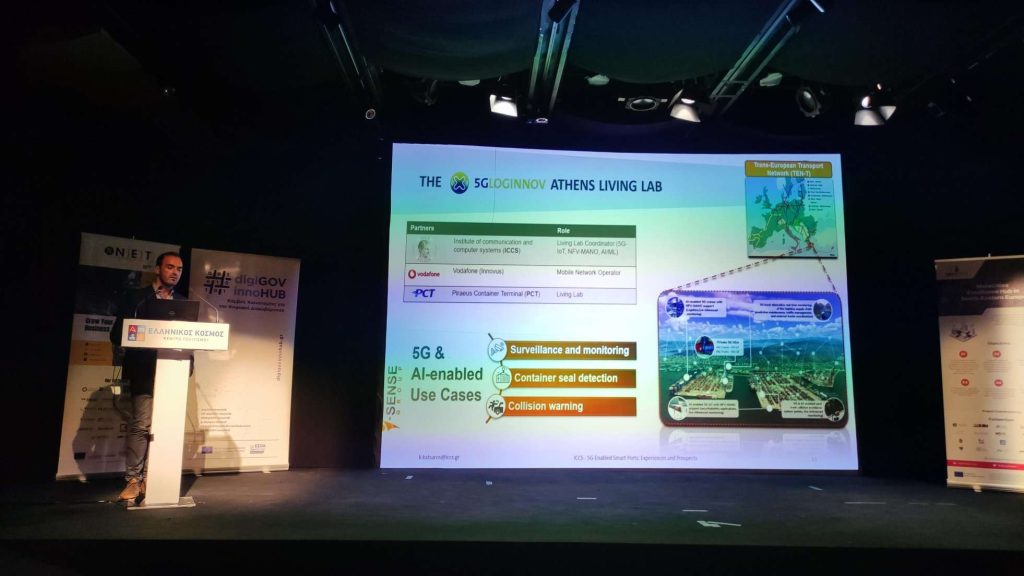 The event proposed the establishment of nationwide support measures for the creation of Testbeds/Sandboxes. These would serve as platforms for conducting pilot projects and fostering innovative solutions across various sectors, including Education/Culture/Tourism, Smart Ports/Industry 4.0, Public Protection and Disaster Relief (PPDR), and Smart City/Smart Island – Digital Twins/Metaverse. The workshop's overarching mission was to pave the way for innovation challenges and solutions, driving Greece's digital evolution forward.
Find here the slides presented by Dr Katsaros.
For further information about the event, please visit the official website.