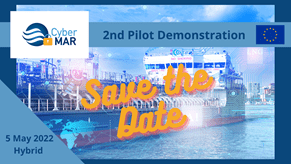 In the context of the Cyber-MAR H2020 project, ICCS, 5G-LOGINNOV partner, is holding its 2nd Vessel Pilot Event next week, on 5 May 2022.
The demonstration will take place physically in Plymouth, but you could also join the event online.
Registrations are still open! Click here to secure your presence at the event.