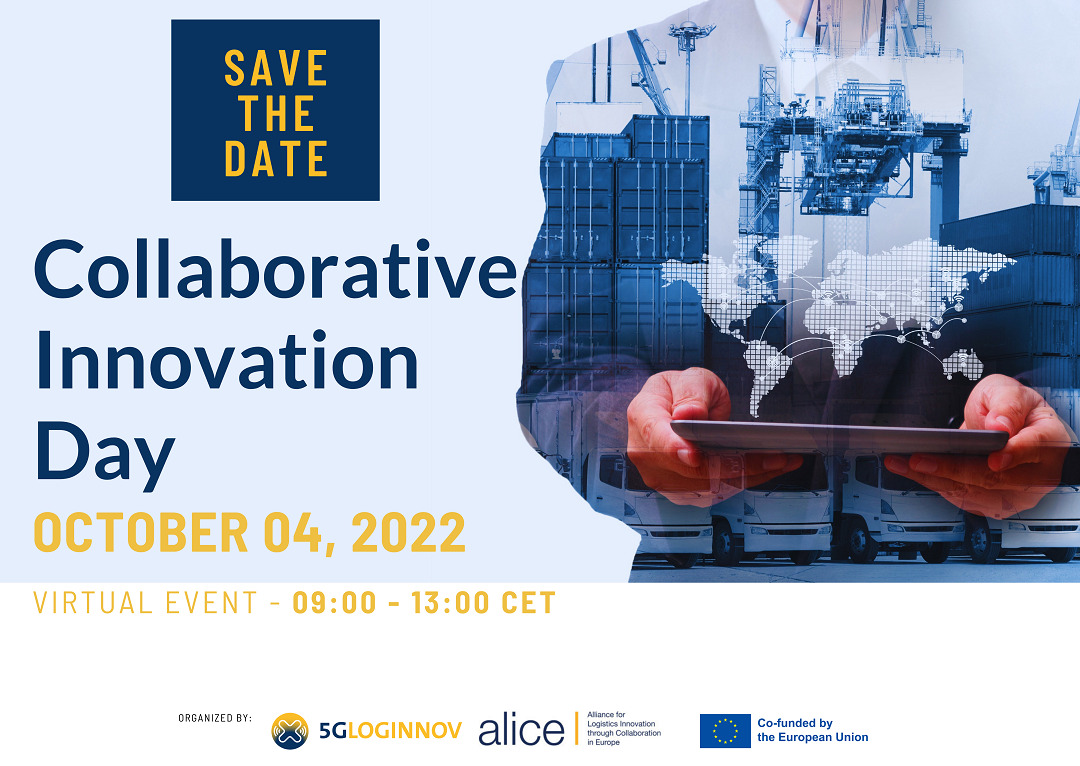 The 5G-LOGINNOV project was presented at the Collaborative Innovation Day on 4 October 2022, online.
During the first sessions, experts in the maritime, transport & logistics and 5G scopes fields deepened the state-of-the-art and future views of 5G; representatives of H2020 Projects at the forefront of 5G developments guided us through the concrete applications, challenges and opportunities for 5G in ports and logistics operations.
Two interactive workshops closed the event where stakeholders, policymakers, Europe-wide industry associations and other experts discussed "Emerging 5G business opportunities and models" and get acquainted with Athens Living Lab and the operation of the developed 5G systems and services.