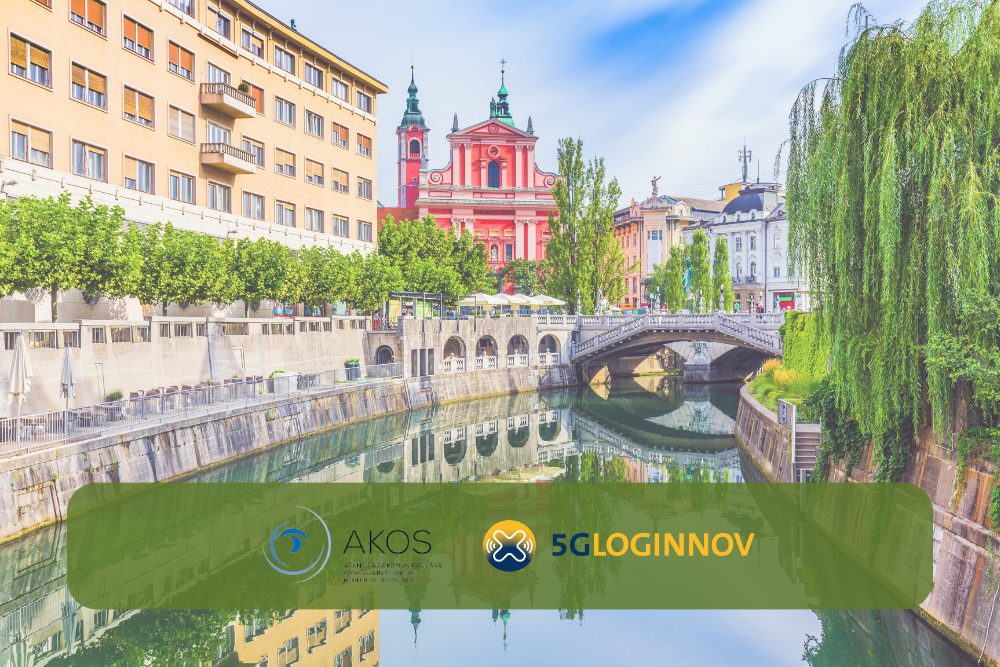 5G-LOGINNOV will be showcased at the 5G event organised by AKOS on September 26, 2023, at the Hotel Mons in Ljubljana.
Three partners from 5G-LOGINNOV's Koper Living Lab will participate in the national 5G event:
The Agency for Communication Networks and Services of the Republic of Slovenia (AKOS) in cooperation with the Ministry of Digital Transformation and the Ministry of Economy, Tourism and Sport, is organising a workshop to present the digitisation possibilities that new technologies bring for Industry 4.0 and for smart cities or towns.
How local networks work, and what they bring to companies or the local community, will be presented based on examples from practice. The agency will present the path to the local network, as the frequencies 2300 and 3600 MHz will soon be available for tender.
Invitation to the event